The National Palace Museum
Chinese history is a subject that is both intimidating and fascinating due to its vastness and complexity. It tells of a civilization that spans over 10,000 years, one that is rich in history, art, and culture, and has been one of the greatest influences on early technological advances.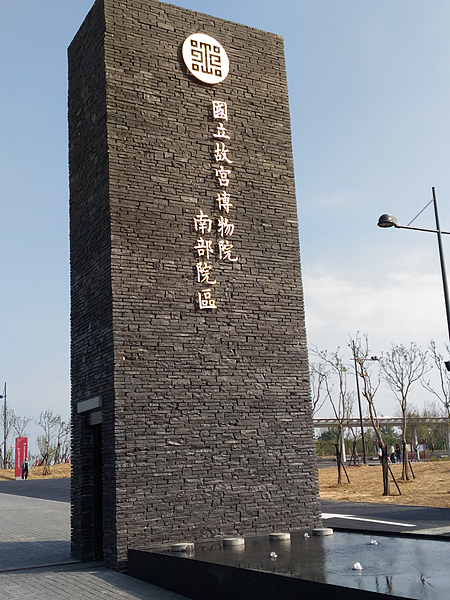 I have now had the privilege of visiting all three of the Palace Museums. There is one in Beijing, Taipei, and, as of 2015, Chiayi. As is true with most museums, since there is a vast collection of artifacts, each location tends to rotate out the items on display. There even was a special item at the Chiayi location that I was surprised to see there…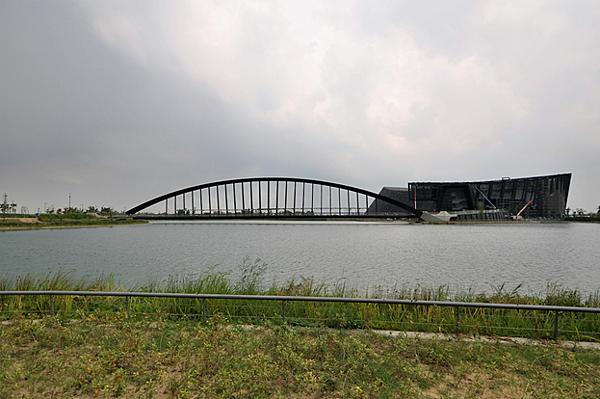 As I said before, the southern branch opened to the public in 2015, but it is still under construction at the moment, as you can see by the cranes on the side.
The Chiayi location is about a 10-minute bus ride from Chiayi Train Station. I rode a motorcycle about an hour from Village Villa. I used Google Maps and I'm not convinced I took the fastest route, as it was taking me all over the place. It normally takes 40 minutes to drive there, or you could take a bus/train into Chiayi and then take the shuttle from there.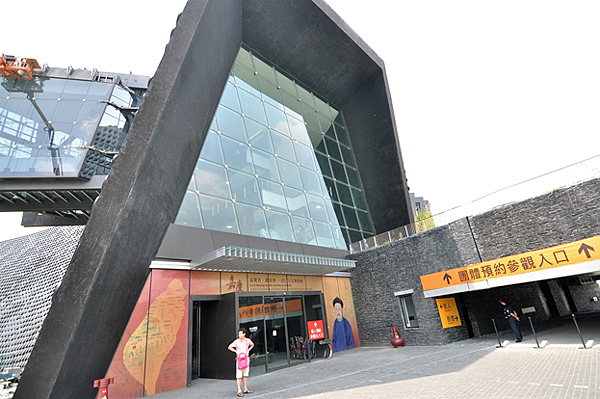 Entrance to the museum is 250 TWD for standard tickets or 150 for discounted tickets (international students). For registered, domestic students, seniors (65+), people with disabilities, or pre-school children, admission is free!! I studied Chinese in a university in Taiwan last year, so I was able to use my student ID to get in for free! I was quite surprised! So, if you ever study abroad in another country, keep the ID as long as you can! You never know what sort of discounts you can get!
Museum hours: 9:00-17:00 (closed on Mondays)
Please be advised, since it is a museum, you are not permitted to take pictures of any of the exhibits or shops. For this reason, most of my pictures were taken outside, and the lighting was not particularly favorable that day. I am also an amateur photographer, so bear with me.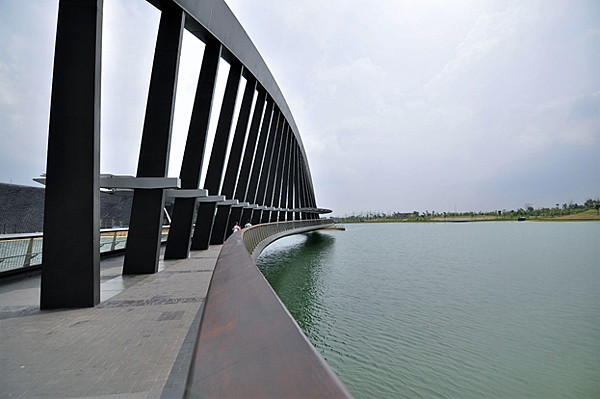 The museum itself and the bridge connecting it to the land allow for quite a view. It would be neat to revisit when the area is no longer under construction.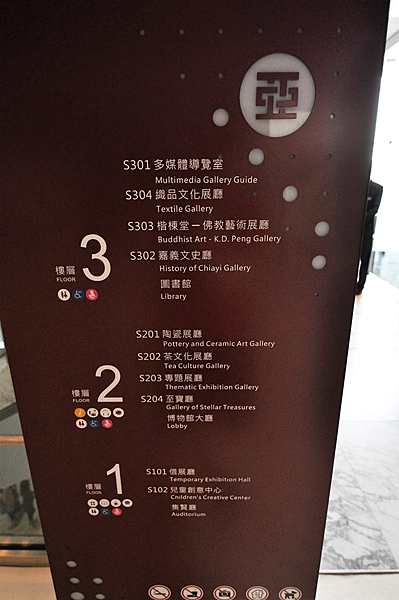 To give you an idea of the layout of the museum, I took a picture of this sign. Also, since I wasn't able to take pictures of the displays, it helped me to remember what I saw.
On the first floor, you can buy/redeem your tickets. They also have headsets with an audio tour available to rent, as well as tour guides which would both allow for a more interactive experience. About an hour into my time there, I wish I had gotten a headset because I would have understood the significance of what I was seeing more, had I known the meaning behind it. I just read the displays instead. Almost all of the displays had English and Chinese.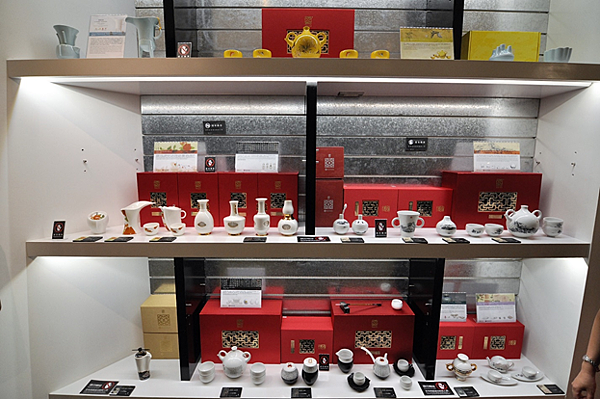 The first floor has a few shops, an interactive area for kids (or adults), a café, and one exhibit. I accidentally took this picture (meaning I didn't know I was not supposed to) in one of the shops. I was then quickly reminded by one of the staff that we're not allowed to take pictures. There are two or three shops that sell miniature versions of some of the artifacts on display in the museum as well as other various items.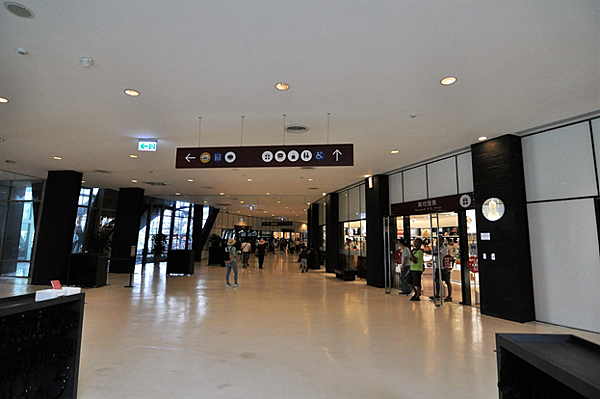 The second, larger store is here on the right.
This is the only type of picture I could justify taking without infringing upon their "No Camera" policy.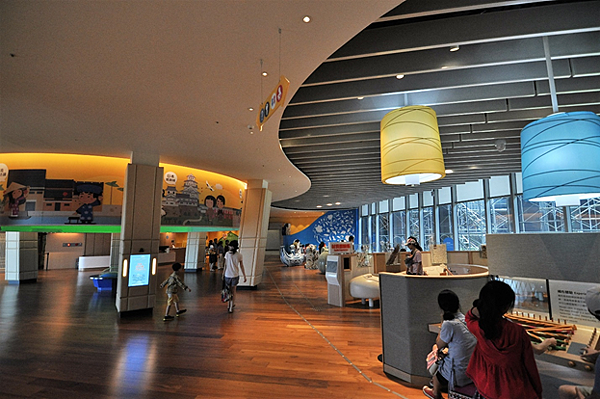 The Children's Creative Center includes many fun, interactive elements to educate children and parents on different aspects of the artifacts they might run into in the museum, .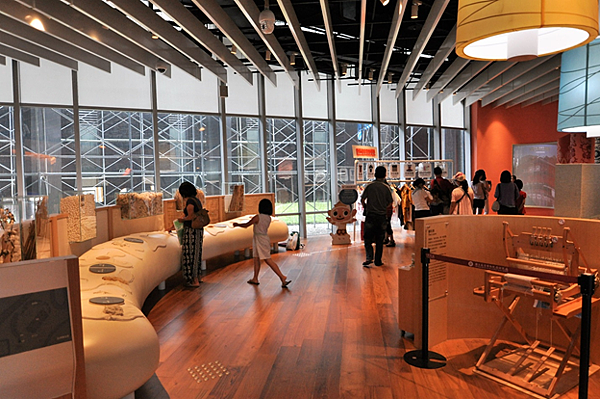 This area shows the different fabrics and materials that are used in making different types of clothing, and also lets children try on outfits from various cultures.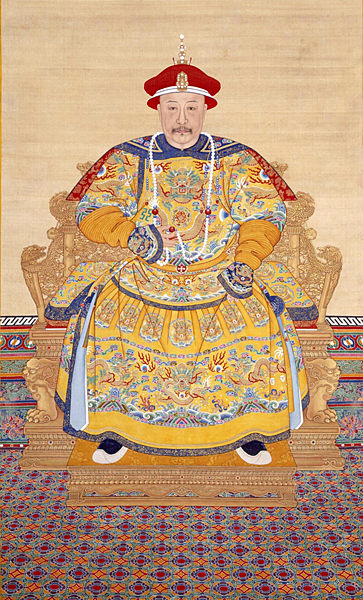 The sole exhibit on the first floor was dedicated to Lord Jiaqing and his Journey to Taiwan. This exhibit featured a series of articles, documents, and paintings from as early as the 1600s up until the 1900s. Many of the documents include stories of Jiaqing's life as well as his epic travels throughout Taiwan, the latter of which are only folklore. The Emperor Jiaqing, who lived from 1760-1820, apparently never went to Taiwan, but the tales of his travels seem interesting nonetheless.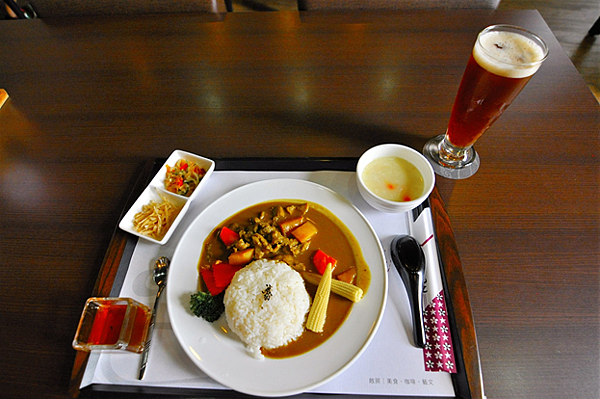 If you're hungry, there's a café on the first floor that also serves lunch. I had the pork curry. It was around 350 TWD (~11 USD) and it came with a drink, dessert, and some side dishes. That's about 2-3 times what you would regularly pay in Taiwan, but that's the benefit of being the only place that serves food in the building.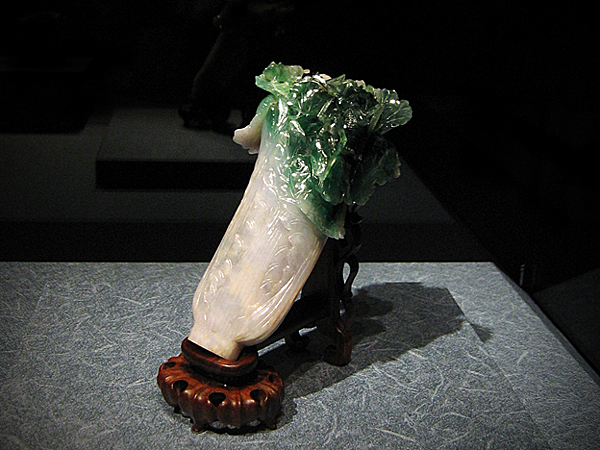 When I went up to the second floor, I was surprised to find this artifact! The famous Jadeite Cabbage which I had seen in Taipei just one year before. It was carved out of one solid piece of jadeite! The sculptor incorporated all of the stone's imperfections into its design, which some say shows how things can be beautiful despite their imperfections.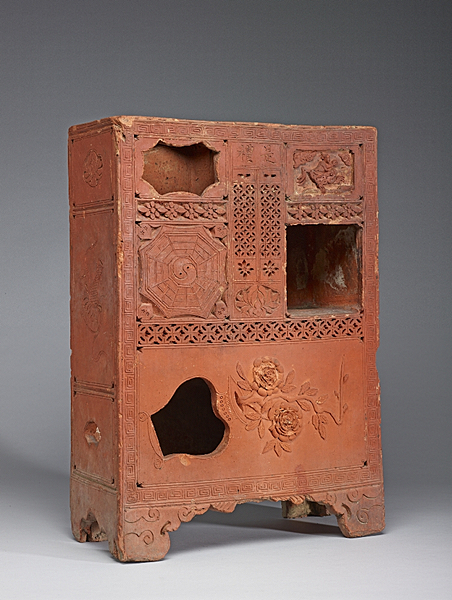 Two exhibits on the second floor, the pottery and ceramic art and the tea culture gallery, featured hundreds of pottery pieces and dishes made from jade and other materials. It's amazing to see the level of craftsmanship they were able to achieve for so many years, with pieces dating back to as early as the 7th century. This is a cabinet from the 20th century that was used to hold tea ware.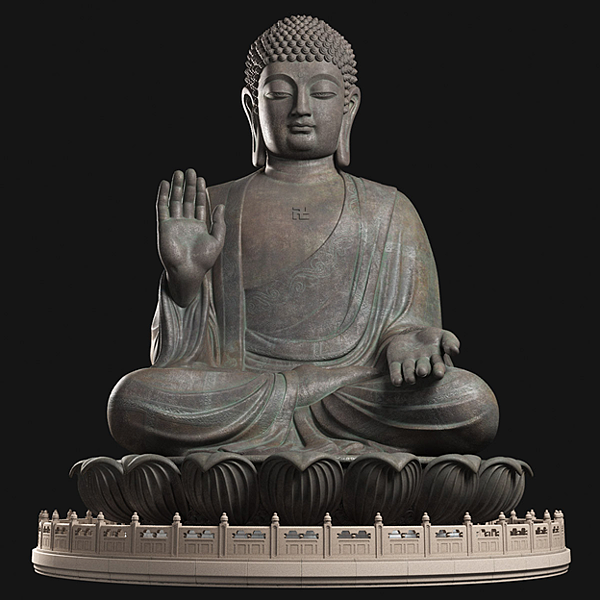 There was an entire exhibit on the third floor filled with different depictions of important figures from Buddhism. There were sculptures from many countries and time periods. While there were differences among all of the figures, it's surprising how similar most of them were!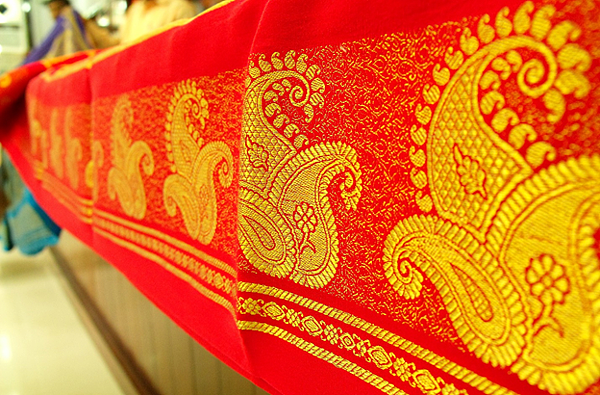 The textile gallery featured fabrics and patterns that were influenced by Indian culture as well as ancient Chinese silk fabrics and other parts of Asia. As Chinese scholars went to India to learn about their customs and religion, they seemed to have brought back some textile designs as well.
Finally, there were a few exhibits that had documentaries playing that described some of the history of different parts of Asia and also a gallery highlighting Chiayi's development over time.
Overall, I think it was well worth the visit if you're in the area, especially if you are interested in Chinese history. If not, maybe you will become more interested. If you're going to be in Northern Taiwan, then you can visit the one in Taipei. If you're a big history buff and/or you have time, check them both out since they have different themes and artifacts on display.

Thanks for reading! Please feel free to leave any comments or questions below.